These consist of various projects I have designed for Church of the Redeemer within the past few months.
A school supplies drive held within the church.
IF YOU COULD SEE ME NOW//
A holiday service for families who have lost a loved one and wish to find encouragement.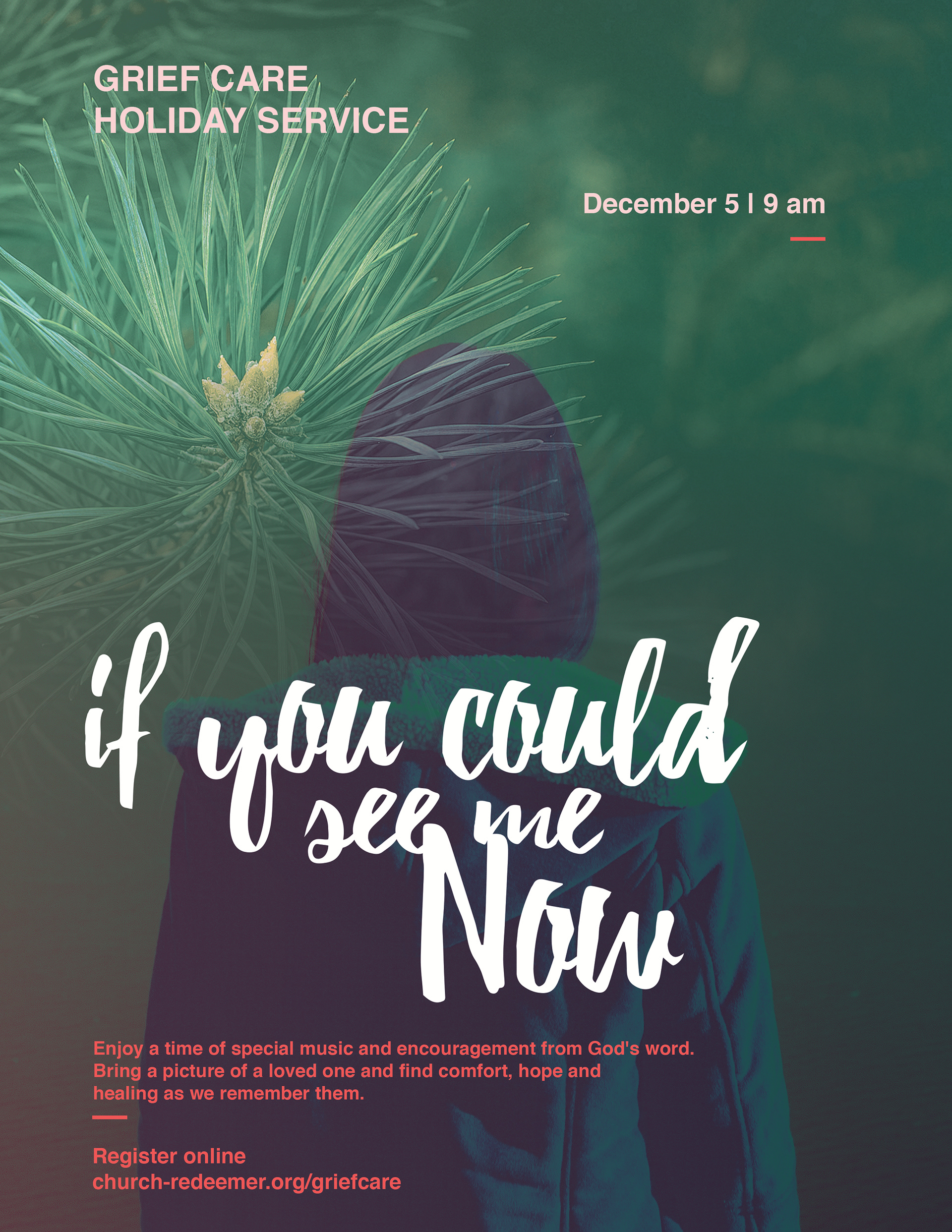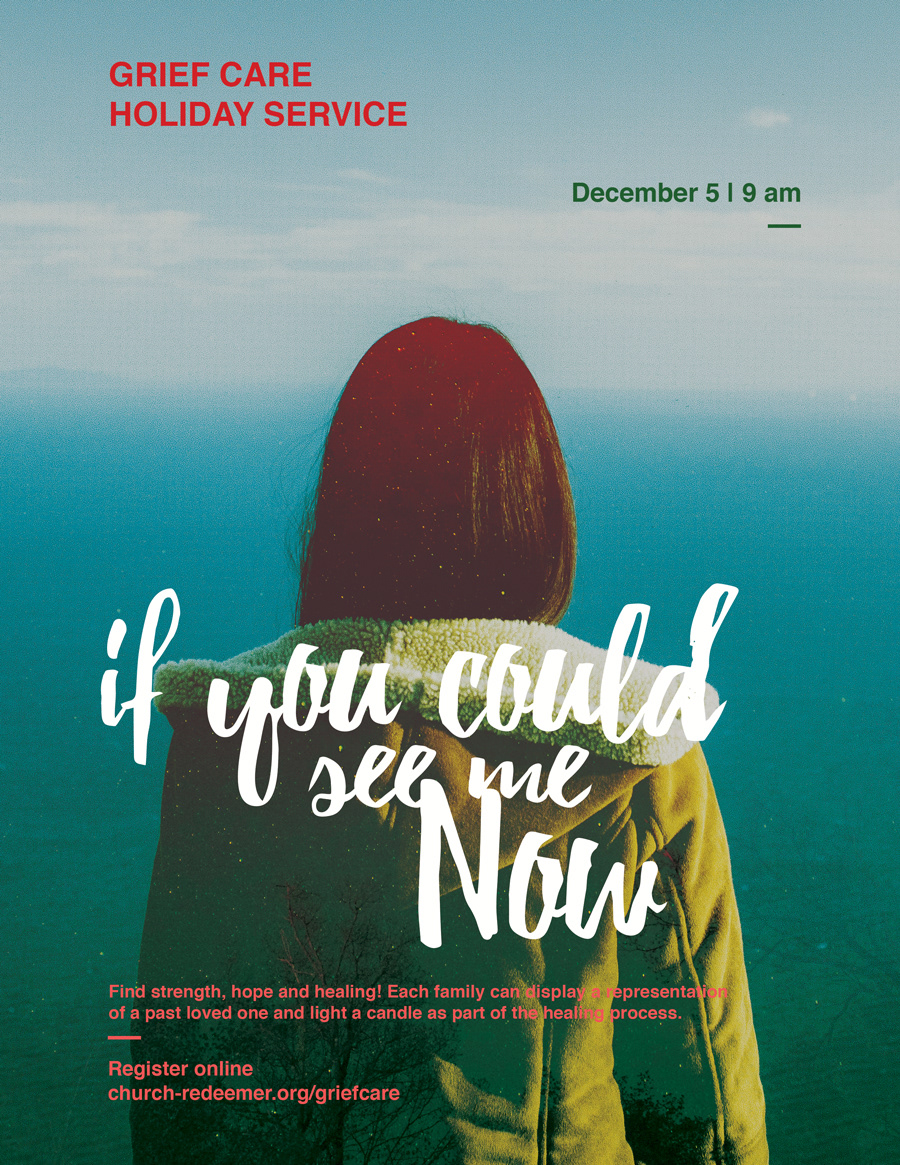 A Christmas party for senior citizens withing the church community.